10 Year Warranty On All Splitters
Buy with confidence: our front splitters are backed by a 10 year warranty as they will not crack under pressure.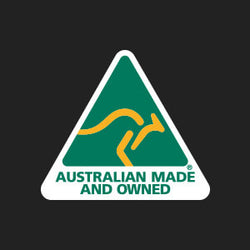 Proudly Australian Made & Owned
We're local: Flow Designs Australia are designed and manufactured in Australia, with our team comprised of car enthusiasts.
Made By Car Enthusiasts, For Car Enthusiasts
We're a local team of automotive enthusiasts who have your interests in mind when it comes to exterior car modification.
The entire design, manufacture and dispatch process is on-location in our Bayswater factory, to ensure the highest standard of quality and care. 
Our splitters are backed by an unrivalled 10 year warranty because you deserve a splitter that can stay strong under any road conditions.
Why buy another splitter when you can do it once, and do it right!
Find Your Perfect Splitter Kit